Technology is changing the way we move.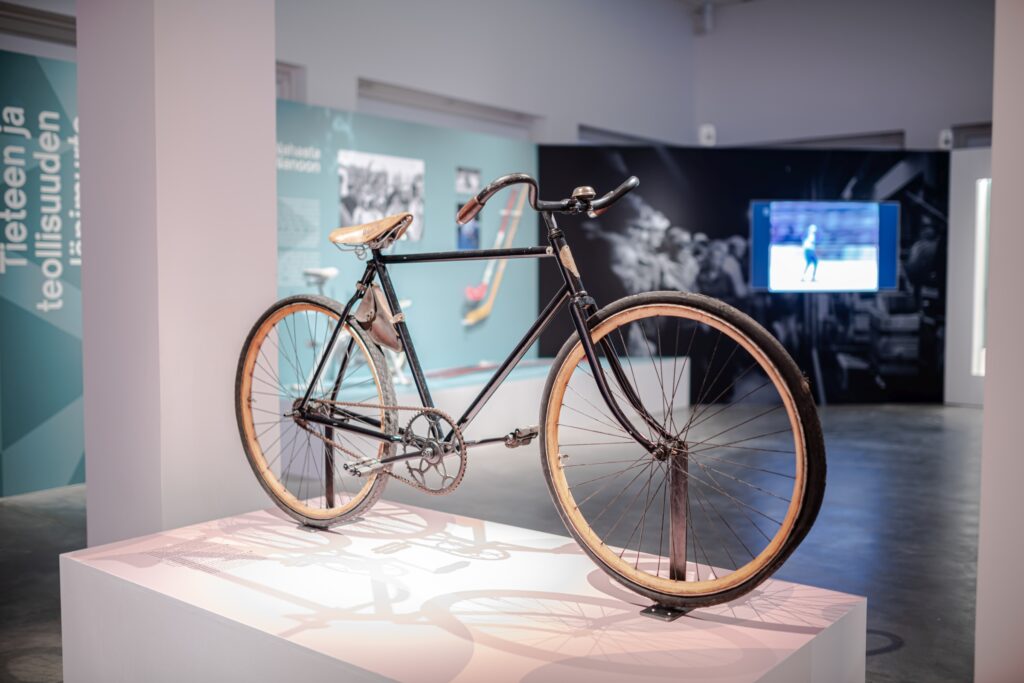 Faster, farther, more accurately.
Sustainably, recyclably, intelligently.
The development of technology shapes society. The transformation of transportation and information dissemination has revolutionized our understanding of the world and our way of life. In the culture of physical activity, technological advancements materialize in various ways, such as the materials used in equipment and clothing, the structures of performance venues, and the ways in which sports are followed and observed. In the exhibition, we journeyed through the advancements of technology from the early 20th century to the present day.
The exhibition was made possible by our partners ifolor, Lappset, Polar, and Respecta.