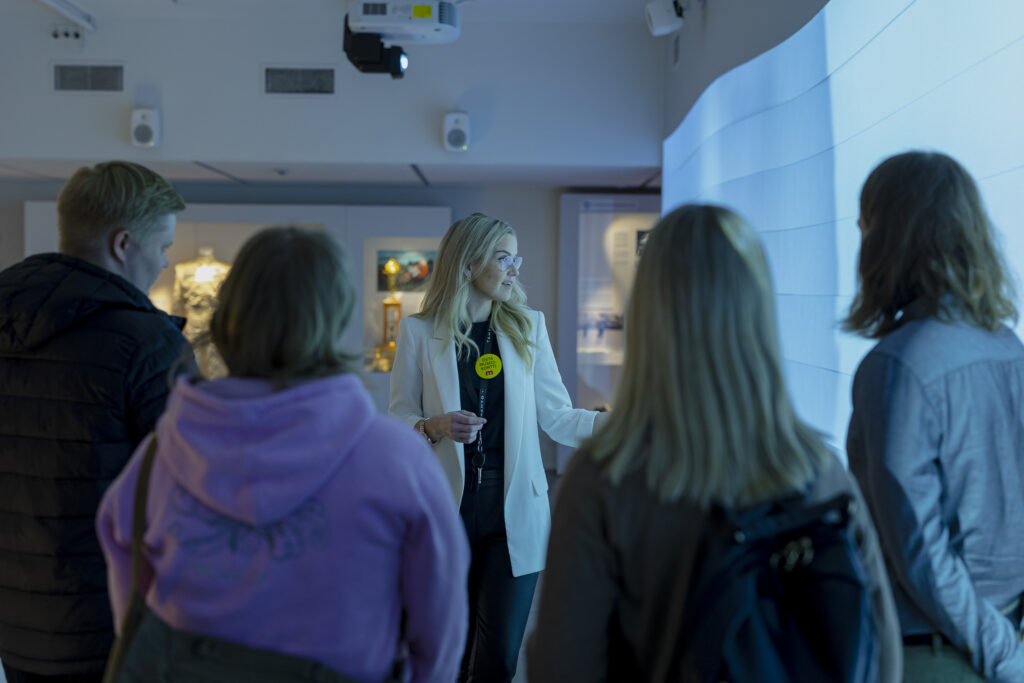 Free guided tours in English 2023
Welcome to a guided tour of the main exhibition of TAHTO Center for Finnish Sports Culture. The tour will show you many treasures of Finnish sports, such as the medals of the legendary runner Ville Ritola, a 2,500 years old ski, and unique objects and photographs from the Helsinki Olympic Games of 1952.
Fri 7th July 12 p.m.
Fri 21st July 12 p.m.
Fri 28th July 12 p.m.
The tour is included in the entrance fee and lasts 30 minutes. Tour starts by the info.
Public tours are not for groups, but you can book a private tour by sending us e-mail.